Shaker Screen
Equipment comes in all kinds of design and industry specifications. Research discovers gaps that innovation seeks to bridge. In solid control system, the shaker screen has over time been improved to enhance its durability, capacity and efficiency. The Rectangular Heavy Duty (RHD) shaker screen is an improvement of the square design.
The Brandt Rectangular Heavy Duty (RHD) shaker screens combine 2 layers of heavy duty rectangular mesh and one layer of coarse mesh to enhance the screen durability. The strong rectangular design is more effective in curbing fluid loss compared to the square model. This series of shaker screens minimizes plugging incidences and resists blinding even under more strenuous circumstances. The RHD series of shaker screens is reputed to maintain its integrity and standard better compared to square designs.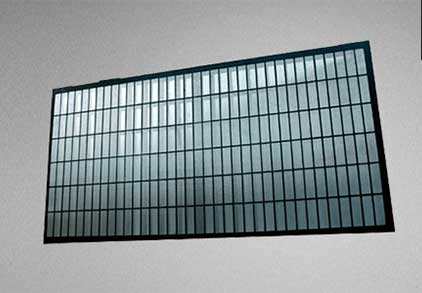 Lost Circulating Material (LCM) has a tendency to infiltrate some double and triple layered screens. The LCM can accumulate on some screens thereby causing the swelling and bursting of the mesh screen. The RHD shaker screen was developed to mitigate this shortcoming. It is more efficient in separating LCM materials. The series has an enhanced capacity to minimize fluid loss while maintaining its integrity in solid control system. Compared to square shaker screens the Rectangular Heavy Duty shaker screens are preferred for the following reasons
•    Durability
•    Superior capacity throughput.
•    Efficiency in separating Lost Circulating materials such as fibres
•    Resistance to blinding
•    Ability to minimize plugging
•    Removal of fine solids
Modern technology continues to improve equipment and come up with better models. Technology has brought what was impossible before within reach. With the help of technology, you can find out current information about any equipment that you wish to use. Ignore technology at your own peril. Rely on technology to choose the ideal shaker screen for your solid control system.