Vertical cuttings dryer is a continuous operation of the dryer. It has the characteristics of large processing capacity, low energy consumption, stable performance and good separation effect. It can continuously feed, dehydrate and unload the feed liquid at full speed. It is a kind of separation equipment with novel structure, advanced technology, high efficiency and low consumption. The machine is widely used in petroleum, chemical, mining, pharmaceutical and other industries.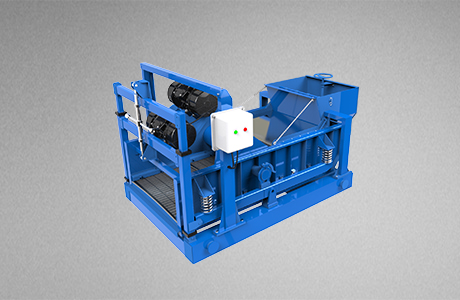 With the continuous improvement of the country's environmental protection requirements, major oil fields are confronted with the problem of drilling waste disposal.
KOSUN's VC-1000 series vertical cuttings dryer can be used for various types of drilling mud, mainly for oil-base and composite mud cuttings drying. Similar to other solid control equipment, such as vibrating screen, centrifuge, cyclone separator. The treatment ability of VC-1000 series vertical cuttings dryer also has a great relationship with mud viscosity. Mud viscosity is determined by many factors, including solids content, particle size, drilling fluid type and drilling fluid temperature.
Features and advantages of KOSUN's VC-1000 series vertical cuttings dryer:
1. Efficient solid-liquid separation can minimize the mud content in drilling cuttings and reduce the amount of waste disposal;
2. Effective separation and a larger proportion of the recovery mud, and reuse in the mud circulation system, can recover the mud due to the vibration screen slurry, mobile derrick and screen blockage;
3. Common wear parts can be replaced from the top of the device, and the belt can be replaced without moving any device;
4. The scraper of inner rotating body is sprayed with tungsten carbide anti-corrosion and wear-resistant material, which can prolong its service life and reduce the maintenance cost.