KOSUN is a professional Slurry or Subway Muck treatment and disposal equipment provider. Adhering to the concept of "innovation, green, health and development", KOSUN provides cutting-edge technology for domestic Slurry or Subway Muck treatment. We are committed to becoming a Slurry or Subway Muck treatment operation service provider. KOSUN
Subway Muck treatment and disposal equipment  had been successful used in shenzhen,China.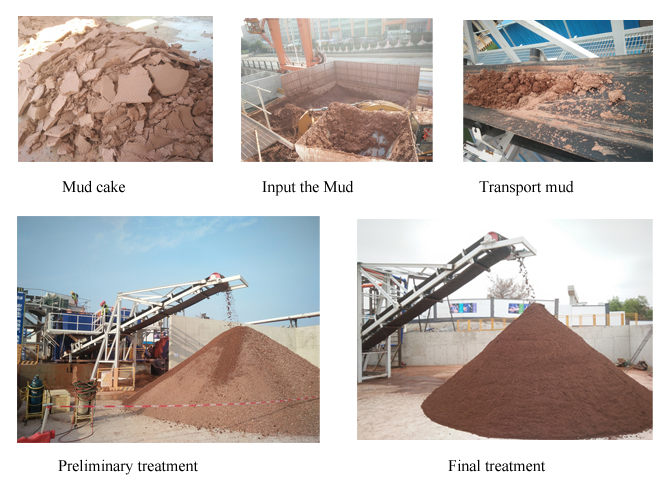 The treatment of sludge from industrial wastewater is still a difficult problem. The sludge composition of industrial wastewater is very complex, such as the sludge of dyeing wastewater, coking waste sludge, sludge containing various heavy, metal ions, have a considerable environmental hazard. At present, sludge treatment methods mainly include: medium temperature digestion, high temperature digestion, micro-additive method, chemical method, etc., but most of them cannot eradicate the pollutants in the sludge, especially the heavy metals, such as chromium, lead, and even gold. Sludge harmless treatment technology: through the harmless treatment process, decomposition of harmful substances.
In each processing link, it can be applied to the sludge harmless treatment technology, through the real harmless treatment, the sludge separation of metal, caused by bacteria, particulate matter, etc., effectively reduce the bacteria pollution index, and can quicken the pace of the degradation of toxic substances, within the rules, rapid processing of the pathogenic bacteria of sludge, thus achieve the goal of decomposition of sludge harmless, fully learn that in the process of sewage sludge to eliminate bacteria, not harmful to play advantage and function, so as to avoid secondary pollution in the process.
Slurry or Subway Muck treatment is a technology to separate solid particles from liquid in the mud, improve the porosity of pile foundation, reduce the amount of bentonite and reduce the cost of slurry production. It can control the quality of slurry water used for construction, realize the environmental protection transportation of slurry waste residue and discharge of slurry water, and meet the requirements of environmental protection construction site.
Tag: Subway Muck treatment and disposal equipment, Subway Muck treatment, Subway Muck treatment plant,Subway Muck treatment system,Subway Muck treatment equipment,Subway Muck treatment solution.

Kosun- China Subway Muck treatment Expert
Email: sales2@adkosun.com
Wechat:+86 18792396268
Contact person: Lily Wang
Online consulting:
http://www.kosun.com
http://www.kosuneco.com