Brandt Shaker Screen
Shale shaker is a very important equipment that is used in the first stage separation of drilling liquids and the solid materials obtained from drilling oil, gas or water wells. This shale shaker consists of a shaker screen that does the separation process.
Brandt Shaker Screen comes in various types and different mesh sizes. Its two main types are the hook type and pretension type. Also the amount and the size of the solid that will get separated depends upon the size of the mesh.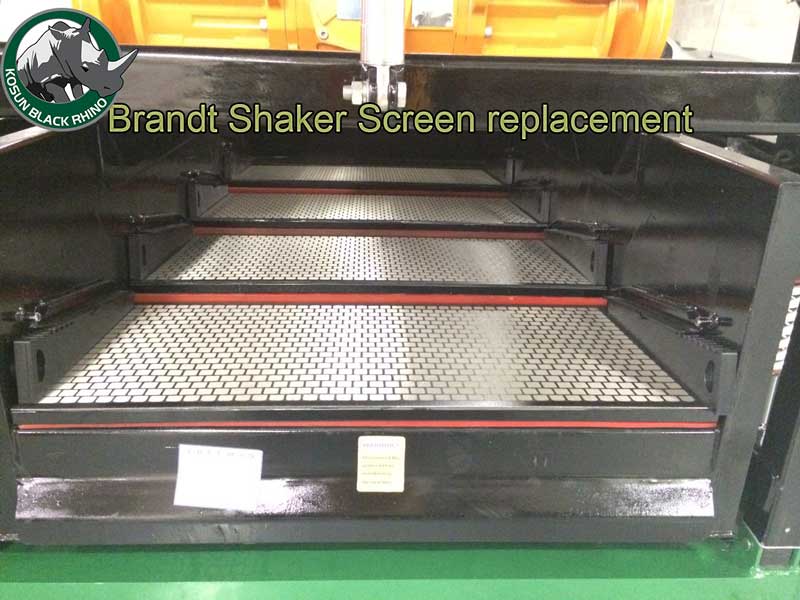 Because of its importance, it is very important that the shaker screen is cleaned regularly. Cleaning it regularly will increase its efficiency and will delay the wear and tear of the mesh.
Various methods of cleaning the screen are;
1) Self Cleaning:
– This methodology involves the use of small folded or creased wires.
– These wires are arranged on a surface in such a way that small gaps are created resulting in a mesh like structure. This is usually supported using Support bars so that they are free to vibrate. These vibrations prevent the blocking or jamming of the mesh.
2) Water based cleaning:
– In this method a high pressure water pipe is used that cleans the screen by pouring water on it at a very high speed. This is a very traditional method that cleans the screen when less cleaning is required.
3) Screen cleaning machines:
– These machines are fully enclosed machines. The screen is placed inside this machine where a powerful water gun, releasing water at a very high pressure, is used that cleans the screen.
– The advantage of this machine is that it is fully automatic and no effort is needed at the workers part.
– Also this machine reduces the time required for cleaning a screen there by increasing the overall cost effectiveness.
Welcome to contact us !