Shale Shaker Screen Sizes
Shale shaker screen sizes mean that the size of the vibrating screen is also the size of the screen. In the oil field or solid control industry, there are many different types of shale shaker screens.
Shale shaker screen sizes selection is based on the original shaker screen size. Such as the overall size. The user should also consider the identified drilling conditions or mud properties. We need the main function or achievement.
The popular shale shaker screens sizes including  710x1250mm,585x1165mm, 630x1250mm, 700x1050mm, and so on. Mesh sizes for oilfield solids control shaker are usually from API 40-API325.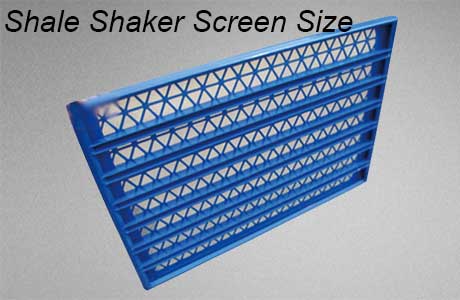 Shale shaker screen is the wear part of the mud shaker screen, mainly divided into soft sieve, sieve plate type screen, frame plate type screen.
API is one of the largest trade groups in the drilling industry in the United States and has established industry standards to test the quality of vibrating screens, which are respected around the world. Based on these tests, they mark the size of the different shale shaker screens approved by ISO and encourage the manufacturer to use the labels on the product to allow the end user to make a fair comparison before purchase.
Typically, at the beginning of the drilling, the screen cloth requires a rough opening. So we will enjoy a higher frequency. When drilling is getting deeper and deeper, we require more fine and finer screening. Due to the nature of the drilling mud and the cuttings are different.
Although the quality of the different shale shaker screens can not alone ensure its performance, the actual performance in terms of conductance and lifetime will depend on various aspects. Hold a few – vibrating sieve treatment, installation and replacement, proper tension, deck rubber, storage and cleaning, mud and solid volume.
Shale shaker for sale toward all over the world. Welcome to contact us.