Many clients asked us that how to revert API to micron of separation point/cut point or mesh for shaker screen mesh,even many of shaker screens manufacturers do not know this well. Some manufacturers use the API number as mesh directly, this is incorrect, if clients do not have professional knowledge, they will use the wrong mesh screens and can not get the ideal result.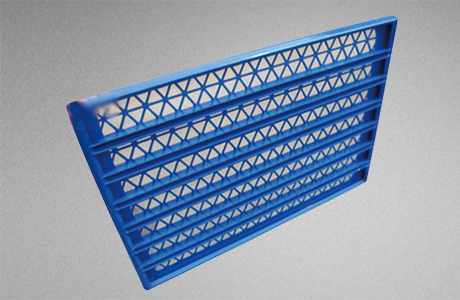 Shaker screen API is another mean indicating screen mesh size but more standard and compatible. Here we will introduce how to revert API to micron for shaker screens.
Mesh Conversion table

Mesh designation

Micron
API number

20

840

20

30

590

30

40

420

40

50

297

50

60

250

60

70

210

70

80

177

80

100

149

100

120

125

120

140

105

140

170

88

170

200

74

200

230

62

230

270

53

270

325
44

325
This is a chart to show how to convert mesh to microns, to know how to convert microns (D100 separation), then to know how to convert mesh to API, or API to mesh.
According to above information we find that mesh size or designation from different suppliers will indicate various separation point or D100 cut point then come to certain API size according to latest API RP13C. Some convert chart for separation point and API size are based on D50 or D84. Those are former version API standard on screen designation. Now almost shaker screens are in compliance with API RP13C.
Shaker Screens is wear part of the shale shaker, mainly classified into soft sieve screen, sieve plate type screen,and frame plate type screen. Product characteristics are wear resistance, wearability, rating of temperature, low cost, easy disassembly, conductivity ( powder ) liquid, good trapping ( dreg ) effect, etc. KOSUN  are able to provide you all makes and models shaker screen in oilfield all over the world. Please contact us for more detail and information on Shaker Screens.(Editor:Kosun Lily.Wang)
Kosun- China Solids Control Leader&Drilling Waste Management Expert
Tel.: +86 29 87304914
Email: sales2@adkosun.com
Contact person: Lily Wang
Online consulting: