Many clients asked us this question, how to revert API to micron of separation point/cut point or mesh for shaker screen mesh, even many of shaker screens manufacturers do not know this well. Some manufacturers use the API number as mesh directly, this is incorrect, if clients do not have professional knowledge, they will use the wrong mesh screens and can not get the ideal result.
Shaker screen API is another mean indicating screen mesh size but more standard and compatible. Mesh size or designation from different suppliers will indicate various separation point or D100 cut point then come to certain API size according to latest API RP13C.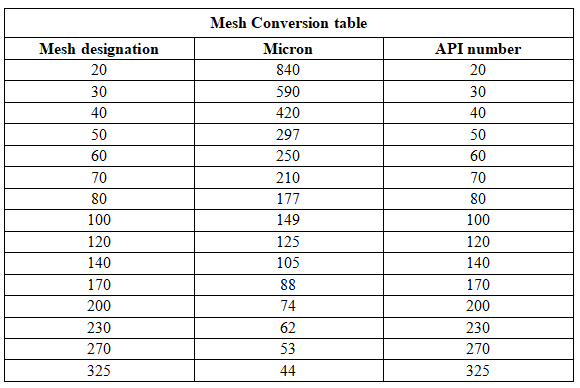 This is a chart to show how to convert mesh to microns, to know how to convert microns (D100 separation), then to know how to convert mesh to API, or API to mesh.
KOSUN- China Solids Control Leader&Drilling Waste Management Expert
Email: sales2@adkosun.com
Wechat:+86 18792396268
Contact person: Lily Wang
Online consulting:
http://www.kosun.com
http://www.kosuneco.com