The KOSUN Drilling Fluid Shale Shaker is a primary solid control equipment in the drilling mud solid control system, used to separate a large amount of cuttings carried by the mud from the wellbore before the mud enters the secondary separation equipment. This screen can be used individually or in combination with double or multiple screens.
The KOSUN Drilling Fluid Shale Shaker is a high-frequency linear shaking machine. It is equipped with three screen frames and two vibrating motors. It features an adjustable screen frame angle (AWD) manually during drilling. When the LS583 Shale Shaker is in operation, the screen frame angle can be adjusted between -1° and +5°. Thanks to innovative structural design, the Drilling Fluid Shale Shaker can efficiently separate cutting particles. The vibrating motors are fixed on the screen frame with high-strength support beams and positioned on the screen bed. This method of positioning allows the vibration force (G-force) to directly act on the screen mesh. The isolation device prevents the base frame from being affected by the screen frame vibration. The mud is fed into the vibrating screen through the feed box.

The main components of the KOSUN Drilling Fluid Shale Shaker include the screen frame, vibrating motors, screen tensioning system, AWD angle adjustment system, locking device, feed box, electrical system, and others.

The KOSUN Drilling Fluid Shale Shaker is widely used in various fields such as oil drilling, non-excavation horizontal directional crossing, coalbed methane drilling, shale gas drilling, river silt environmental protection, and mud purification treatment.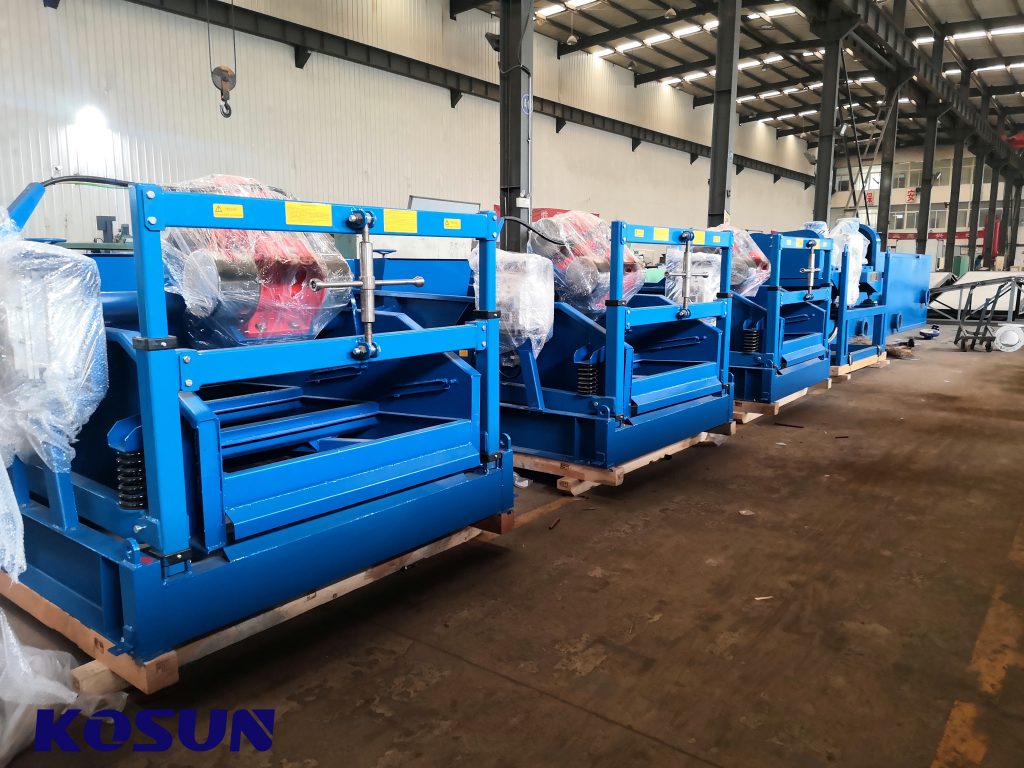 This week, 4 pcs LS584 shale shaker were completed and sent to a domestic oil drilling company as solid control equipment in oil drilling. KOSUN is a shale shaker manufacturer specializing in the production of various models of shakers and matching screens. We will match you with the right type of equipment for your needs. Welcome to consult, we will do our best to serve you.
KOSUN- China Solids Control Leader&Drilling Waste Management Expert
Email: sales2@adkosun.com
WhatsApp/Wechat:+86 13379250593
Contact person: Monica Li
Online consulting:
http://www.kosun.com
http://www.kosuneco.com