Shale Shaker screen Supplier and Manufacturer  are all over the world. In USA, Canada, Germany, United Kingdom,China, Russia, Kazakstan, Brazil, Middle East, etc. The very famous ones are Derrick Equipment Corporation, NOV Brandt, M-I SWACO, CSI, etc. Almost the famous brand solids control manufacturer produce shaker screens as well. They will supply screens as internal consumption for their own shaker and also replacement screen for other brand shaker.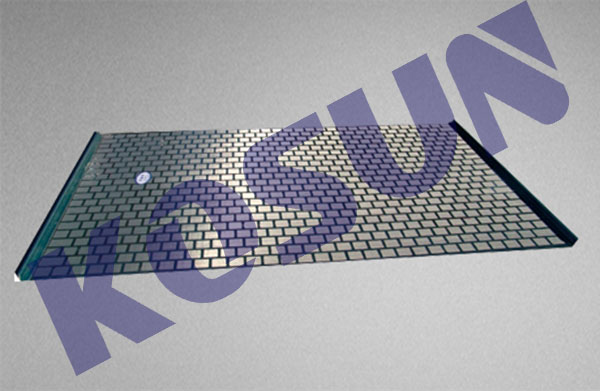 Different Shaker screen Supplier and Manufacturer will always have different technique and design on screen panels. And the capability is various as well. KOSUN is a professional manufacturer even over 25 years.As shaker screen manufacturer in China, we know much better on how to enhance screen performance or efficiency. No matter what type of shaker screen you need, you will get the high quality items at very reasonable price.
Shale shakers are the first line of defense for a properly designed solids control system. Shakers have been used on drilling rigs since the 1940's and are a significant part of the drilling process. Shale shakers work by removing solids from drilling fluid as the mud passes over the surface of a vibrating screen. The liquid portion of the mud and solids pass through the screen while larger solids fall off the back end and are thus discarded. Drilling fluids are a key aspect of the drilling process and often lubricate & cool the drill bit and take drilled cuttings from the borehole. Shakers still remain the backbone of any solids control system. As time has progressed, so have these technologies; more advanced and efficient designs have been cultivated including screen technology.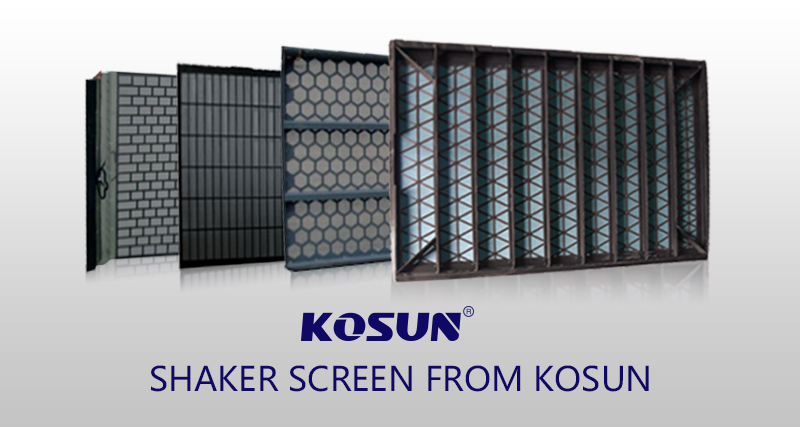 For more than 25 years, KOSUN has manufactured effective solids control and waste management equipment. KOSUN's driving principal is to provide quality, dependable equipment.  KOSUN is an original equipment manufacturer (OEM) of shaker screens focused on today's drilling contractor needs. Cleaner mud, increased productivity and screen life are key to any drilling operation.
Our professional staff and state-of-the-art equipment allow us to have the capability to design and manufacture a wide range of new items according to the buyer's requirements.Our ability to provide buyer labels and design services for our clients make us an attractive choice.
Kosun- Solids Control Company/ Drilling Waste Management Company