We are shale shaker screen manufacturer form China which can produce the replacement shale shaker screens for Derrick, NOV Brandt, M-I SWACO, Kemtron, Scomi and FSI.
-Derrick, FLC, Hyperpool, PWP, PMD are marks of Derrick Corporation.
-NOV Brandt, VSM, Cobra, King Cobra, D380, D285P and LCM are marks of Varco I/P, Inc.
-M-I SWACO, ALS-2, MD-2, MD-3, MEERKAT PT, MONGOOSE PRO are marks of M-I LLC.
-Scomi, SCM-PrimaG 3P, 4P, 4PDD, 5P are marks of Scomi equipment INC.
-Kemtron 48, Kemtron 28, KTL, KPT are marks of ELGIN separation solutions.
-FSI 5000 series is the mark of Fluid Systems Inc.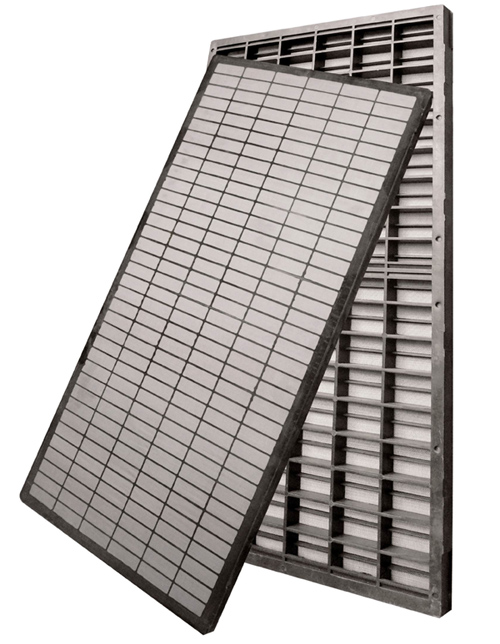 How to order shale shaker screens? The shale shaker brand and model you have ? The API no. of the shaker screen you need? The quantity of the shaker screen for each item? Knowing that, We will make you an quote immediately!
Shale shaker screens are becoming the most shaker parts as demands on the shale shaker have increased and developing. How Important Shale Shaker Screen is in Solid Control System? If the drilling mud is compared to blood, the shale shaker acts as a kidney. In that way, shale shaker screen is the necessary filtering component for the whole solid control system. Choose right shaker screen for your drilling slurry purified equipment, result in a high efficiency of mud recovery and decrease drilling cost.
KOSUN- China Solids Control Leader&Drilling Waste Management Expert
Email: sales2@adkosun.com
Wechat:+86 18792396268
Contact person: Lily Wang
Online consulting:
http://www.kosun.com
http://www.kosuneco.com