Many clients asked us that how to revert API To Micron for Shaker screen mesh,even most of shaker screens manufactures in China do not have this knowledge. Some manufacturers use the API number as mesh directly, this will be incorrect, if clients do not have professional knowledge, they will use the wrong mesh screens and can not get the ideal result.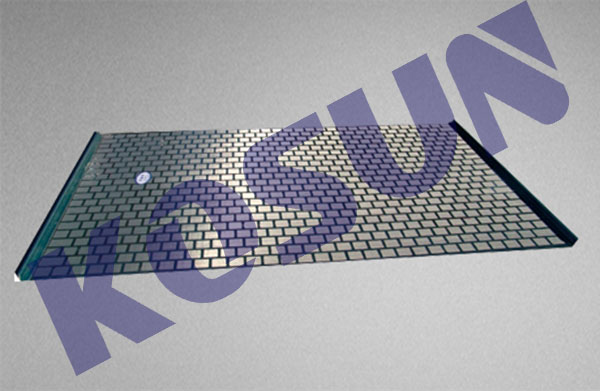 Shaker screen is a very important part of shale shaker spare parts and also valuable parts. There are different of type screens like holk type/frame type, flat screen or pyramid screen, however there is screen mesh that same standard to separate solids particals by miron. How to translate screen mesh to micron ?
Please check the following chart is the relationship between API mesh and microns. There are slight different with API mesh and the standard mesh. If you make 15000 divided the mesh size, it will be microns. For example, if mesh is 100 and then it's separation micron will be around 15000/100=150micron .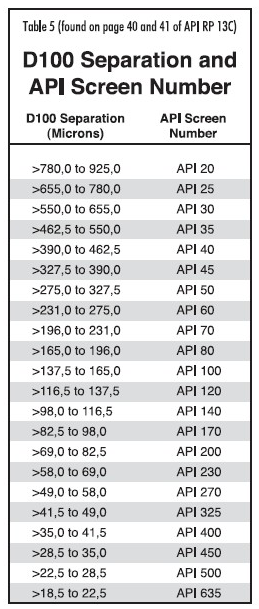 KOSUN is a proffessional manufacturer for shale shaker and shaker screen. We  know uch better on how to enhance screen performance or efficiency. Our screens size are conform to API RP13C. Furthermore, right here you will get one-step solutions. No matter what type of Shale Shaker Screens you need, you will get the high quality items at very reasonable price. Please refer to our brief brochure for more reference. Select right shaker screen, select right shaker screen manufacturers.
KOSUN is a professional manufacturer even over 25 years. KOSUN are engaged in offering a wide range of shale shaker screens. We manufacture and operates a complete line of advanced balanced-elliptical and linear-motion Shale Shaker Screens for all onshore and offshore applications. All our products are designed and developed using premium quality raw material and latest technology to ensure that final output meets with industry guidelines. Moreover, we stringently check all the products on several parameters to assure zero defect.(Editor:Kosun Lily.Wang)
Kosun- China Solids Control Leader&Drilling Waste Management Expert
Tel.: +86 29 87304914
Email: sales2@adkosun.com
Contact person: Lily Wang
Online consulting: