The separation size of shale shaker depends on shaker screen size. We call it API size or mesh size. The API defers from API 20 to API 325 per API RP13 standard.Through changing different API size shaker screen, the shale shaker can separate solids size min. above 40μm (at API 325 shaker screen).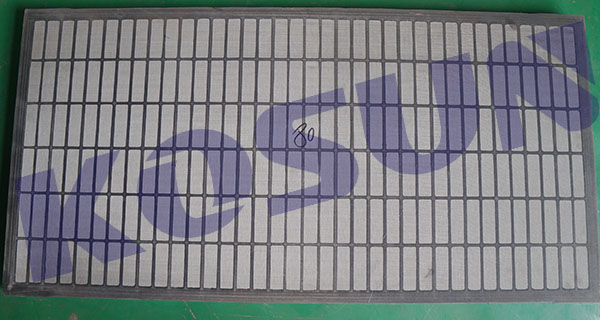 If you do not need to separate so fine solids, you can choose more fine shaker screen, like 800μm.The common screen API size for shale shaker is API60, API80, API100, API140, API160. Customer can choose the suitable size per drilling mud condition.
Shale shaker is the first stage separation equipment for oilfield drilling mud cleaning system. It utilizes vibrating motor to generate vibrating strength. The vibrating strength drives the drilling mud to go through the shale shaker. When the drilling mud goes through the shaker screen, clean mud will filter into mud tank. Not allowable bigger solids will pass the screen surface and be discharged.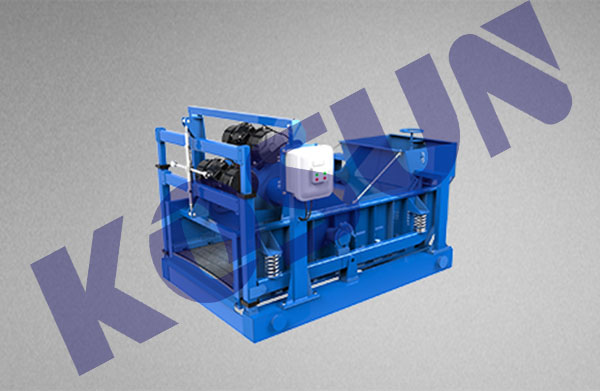 Types of KOSUN Shale Shaker:
–Linear motion shale shaker. It is the most common shaker model for oil and gas drilling solids control system.
KOSUN Linear motion shale shaker are ideal for high-capacity processing and the compact and easy-to-service design makes them a perfect choice for fast conveyance and heavy loading in tough drilling conditions.When drilling top-hole sections or while heavy-volume solids are encountered, in these intervals, shakers are required to generate high G-forces to effectively move high-capacity drilled solids across the screens.
–Balanced elliptical motion shale shaker. It is not recommended for oil and gas drilling since the flow capacity is big. If the mud flow is not equal, the motion of shaker will be changed. And performance will not be good. Mostly, professional users prefer linear motion for wide application.
KOSUN Balanced elliptical motion shale shaker are the best choice for max retention time and frequency for highly need of dryer drilled cuttings in light-loading drilling conditions.The unique balanced elliptical basket and  easy-to-service design makes them a wonderful choice for reducing solids control operation cost.When faced with gentle light-loading drilling fluids, the ES shale shakers are required to reduce G-forces and maintain longer screen residence time, this results in drier solids,better drilling fluid recovery, longer screen life andreduced operating costs. (Editor:Kosun Lily.Wang)
Kosun- China Solids Control Leader&Drilling Waste MangementExpert